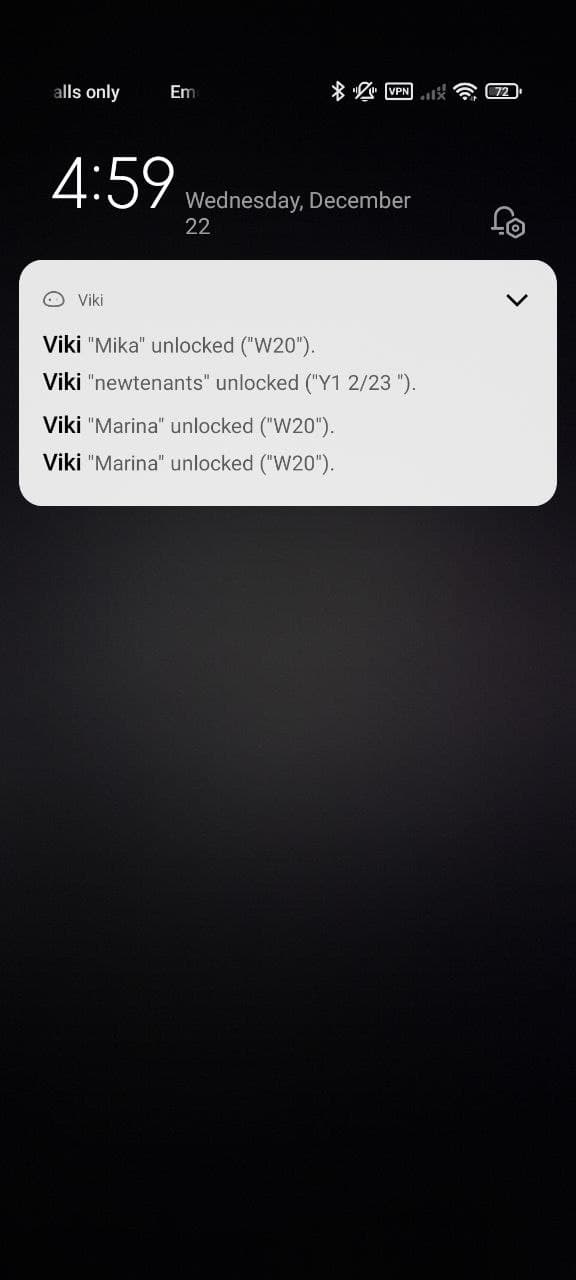 Viki Knows and she tells you real time !
Our locks are all equipped with all the gear needed for "Remote Control" The vast majority of lock providers claim "Wifi" control while it's not actually possible to control the lock remotely until you buy an additional whooping 50$ + gateway.
All our smart locks come with a Gateway by default, Why ?! You don't need to control your lock while you are another country you said ?!

Well, but you might need to know who opened your door at what time !
You can now share passwords and finger prints with everybody who need to enter your home without having to come back from work and view the log in real time.
Also you can provide access to your home door remotely with two taps if it's needed without even sending an outdated passcode.
Let alone getting full control on your door anytime anywhere, you can basically lock everybody out ! anytime you can clear all access right from your phone to revoke anybody's access.
You can add, remove, all kind of passcodes, finger prints, cards on the go from anywhere in the world.
Viki locks part of Viki smart is dedicated to make sure you are safe and secure.